---
LIST NOW OREGON
Here are the step by step methods our customers have used since 2001 to sell over $2 billion of residential real estate and save over $75 million in commissions by advertising their properties on their local multiple listing service, local and national real estate brokerage websites, and MLS4owners.com. And remember, if you have questions call us or send email: [email protected] or 503-668-7995.
Nikki Elmore
Oregon Principal Broker

MLS4owners.com
503-668-7995
THE SIX REQUIRED STEPS

STEP 1:

MLS Listing and Service Agreement: Download MLS4owners Service Agreement Our Agreement spells out point by point how our service for unrepresented sellers differs from traditional full service representation. Unlike the MLS form used by most real estate brokers, our agreement allows sellers to retain the right to sell the home without a commission if the buyer is unrepresented.

PLEASE scan and email to [email protected] or FAX the completed Agreement.to 1-888-760-5687.

We realize there is a lot of fine print in these forms, and we hope you will understand that this is the price of admission we must pay in order to gain the outstanding exposure offered by the local broker's multiple listing service that provide data to agents and over 100 local and national websites, including the websites of MLS4owners.com, the National Association of REALTORS (http://www.realtor.com), John L Scott (www.JohnLScott.com), Windermere (www.windermere.com) and Coldwell Banker Bain (www.ColdwellBankerBain.com), Redfin.com , www.Zillow.com, among others.

STEP 2:

Listing Input Sheet:

We submit MLS data based on information provided by the Seller. Listing Input Form check boxes and fill-in the-blank options are dictated by the MLS and CANNOT be customized. Depending on whether your property is Single Family Residential, Condominium, Vacant Land or Multi-Family, the required information will vary.

Make sure you have the correct listing input sheet for your location and type of property. The information you provide is the basis for what displays to real estate agents and the public. This information needs to be truthful and accurate to avoid the risk of MLS fines. Note: If you want to complete it by hand instead of online, you can print a blank copy. Most people find it more convenient and faster to complete it online, print out and initial the forms, then send by email or FAX. When completed return here for Step 3.

If you do not understand any of the abbreviations on the listing input sheet, please refer to the document below entitled "RMLS Listing Abbreviations" as a reference guide.
Under the first section, entitled "Approx Room Sizes & Descriptions," use up to two selections from the alphabetized list of features at the bottom of the box to fill in the features for each individual room.
Also under "Approx Room Sizes & Descriptions," the list of possible Additional Rooms is directly to the left of the three slots for additional rooms.

RMLS Listing Input Sheets - Download and Print

Listing Input Sheet - Residential & Condominium Properties
Listing Input Sheet - Acreage & Vacant Lots
Listing Input Sheet - Multi-Family Properties
Listing Input Sheet - Farms & Ranches

Listing Input Sheet - COMMERCIAL / INDUSTRIAL

STEP 3:

Marketing Remarks: Each MLS has its own limits on remarks. Public Marketing Remarks, a narrative of up to 500 characters including spaces (characters, not words), will display in the multiple listing service and on real estate websites. You may describe the special features of your home as long as you stay within Fair Housing non-discrimination guidelines. Multiple Listing Service rules govern the content of the Marketing Remarks. For example, you CANNOT include open house dates, phone numbers, web or email addresses, virtual tour links, or commission info here.

Please email your Marketing Remarks to [email protected].

Driving Directions: Driving directions of up to 200 characters including spaces will guide buyer's agents to your property. You can keep these simple, as most people have access to mapping systems. However, including cross streets or navigation tips is not only useful but also helps comply with MLS rules.

For best results, marketing remarks and driving directions should be copied and pasted into an email message, and sent to [email protected]

STEP 4:

Photos: Buyers evaluate listings by the quality and quantity of photographs. Next to price, photos are the MOST important task to focus on, as they affect how buyers determine value and choose which properties to investigate. The number of photos published varies depending on the program you select. At least one exterior or view picture is required.

For best results, use the normal "landscape" orientation with a 3 x 4 aspect ratio and photos should be at least 1024 x 768 pixels (but do not need to be bigger). Email your photos numerically labeled in the sequence desired.

In most cases we can publish up to 35 photos in the REALTORS MLS. All photos must be either of the property, or taken from the property. Photos of the neighborhood and copyrighted images are not permitted by the MLS. Do not superimpose logos or text on photos, or show children or pets, as those types of images will be rejected by your local multiple listing service. By MLS rules we CANNOT use photos with real estate for sale signs in the front yard. Each independent website has its own policy on display of photos and listing data.

Email photos to [email protected] in the sequence you would like them displayed on your listing.

STEP 5:

Payment - Payment is due upon activation of the listing. We will activate your listing within one business day of receiving the listing information and payment. For speed of activation, most of our customers pay online at our PAYMENT CENTER and others send a check to MLS4owners.com, PO Box 65456, University Place, WA 98464-1456. Your Agreement is your invoice. Full details are disclosed in the Agreement.

STEP 6: Custom Yard Arm Post and Sign. (Call Before You Dig Compliance)

If your listing package includes a yard arm the seller MUST mark the sign location with a White spray painted "X". The sign company will request the utility locate. The state will locate the utilities, which could take 2-5 business days. Once notification from the state is complete the sign company will schedule the post installation. Failure to mark location will result in service delays.

**Seller understands white paint is the only legal way to mark a property. Seller understands they are responsible for any fines which result from not marking the property properly or if the marking can't be found by the locators.
NORMAL TIMELINE

Within One Business Day
We will create and activate your MLS Listing, which becomes immediately viewable to brokers. Some broker websites will display your listing within 15 minutes, most websites will update within 1 day. We will email to you a sample report of what agents show their clients. We will place the sign installation order (in markets in which this service is available) and (if requested) send the MLS key box via Priority Mail.
Within 3-5 days of Activation
In most cases your custom yard arm post and sign have been installed. The delay is due to the Call Before you Dig Law.
Checking your Email
Most of our communication is by email. There are two steps you can take to reduce the chance of missing emails: (1) Over-aggressive spam filters sometimes send legitimate email to spam or junk folders. Please check your junk email folder periodically. (2) Add MLS4owners.com and RMLS as "safe senders" for your email account. As each email company has different terms, you may want to consult with your email host on how to do this.
OTHER ITEMS TO CONSIDER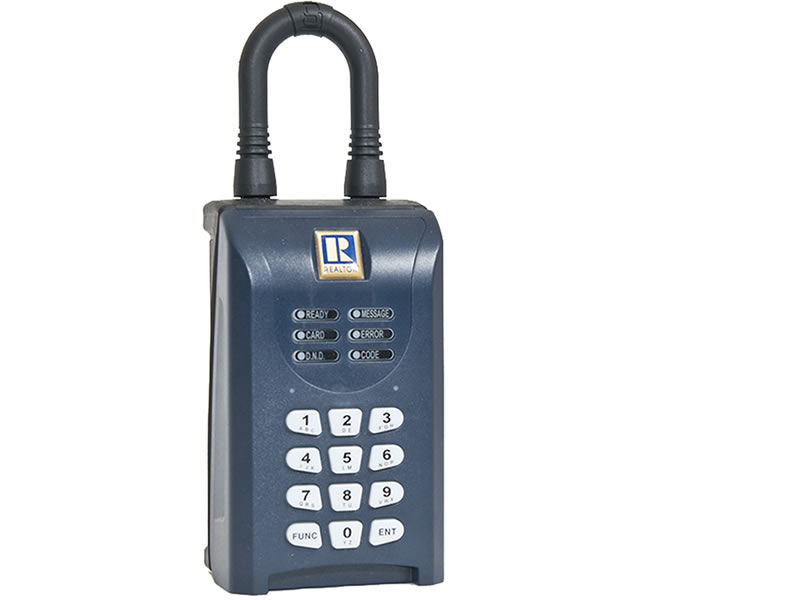 Signpost, Signs, Flyer Box and "Call Seller" Rider. Our sign encourages buyers to call you directly, and it lets buyers and agents know you mean business. Here is a sample of our sign as well as available OPEN HOUSE and DIRECTIONAL ARROW signs. You can indicate your choice when you complete the Listing Agreement.
Key boxes. Typically agents gain access to properties by using coded MLS key boxes. You may elect to use one of our boxes for a $100 fee, or you can decline to have a key box. You can indicate your choice when you complete the Agreement.
Law of Real Estate Agency. We provide to you the Oregon Real Estate Initial Agency Disclosure Pamphlet because it is required by law. We are not licensed to practice law. We do not offer legal advice and highly recommend consulting a real estate attorney if you have questions about Agency Law or any other aspect of your real estate transaction.
Seller Disclosure Statement. In most real estate transactions in Oregon, sellers are REQUIRED to disclose to buyers known defects about the property, within 5 days of the mutual acceptance of a purchase and sale contract. We urge sellers to complete this form in accordance with law.
MLS FINES: In an effort to ensure that the MLS database stays accurate for the use of members and their clients/customers, most MLS's instituted "automatic fines" for certain acts. As discussed in the Agreement, MLS4owners.com will pass through to the Seller the cost of any fines levied by the local MLS based only on the Seller's actions. MLS4owners.com does not levy the fines and we hope we will never have to pass one through to you. However, sellers need to be aware of this risk. Here is the common RMLS chart of the possible fines.
Whew, that's a lot, but it is quite self-explanatory once you get started. Our customers have closed more than a 2 billion dollars in sales. We look forward to you being the next success story!
Thank you,
MLS4owners.com
MLS4owners.com
Ph: 253-460-1900
3616 TAHOMA PLACE WEST
UNIVERSITY PLACE, WA 98466 US